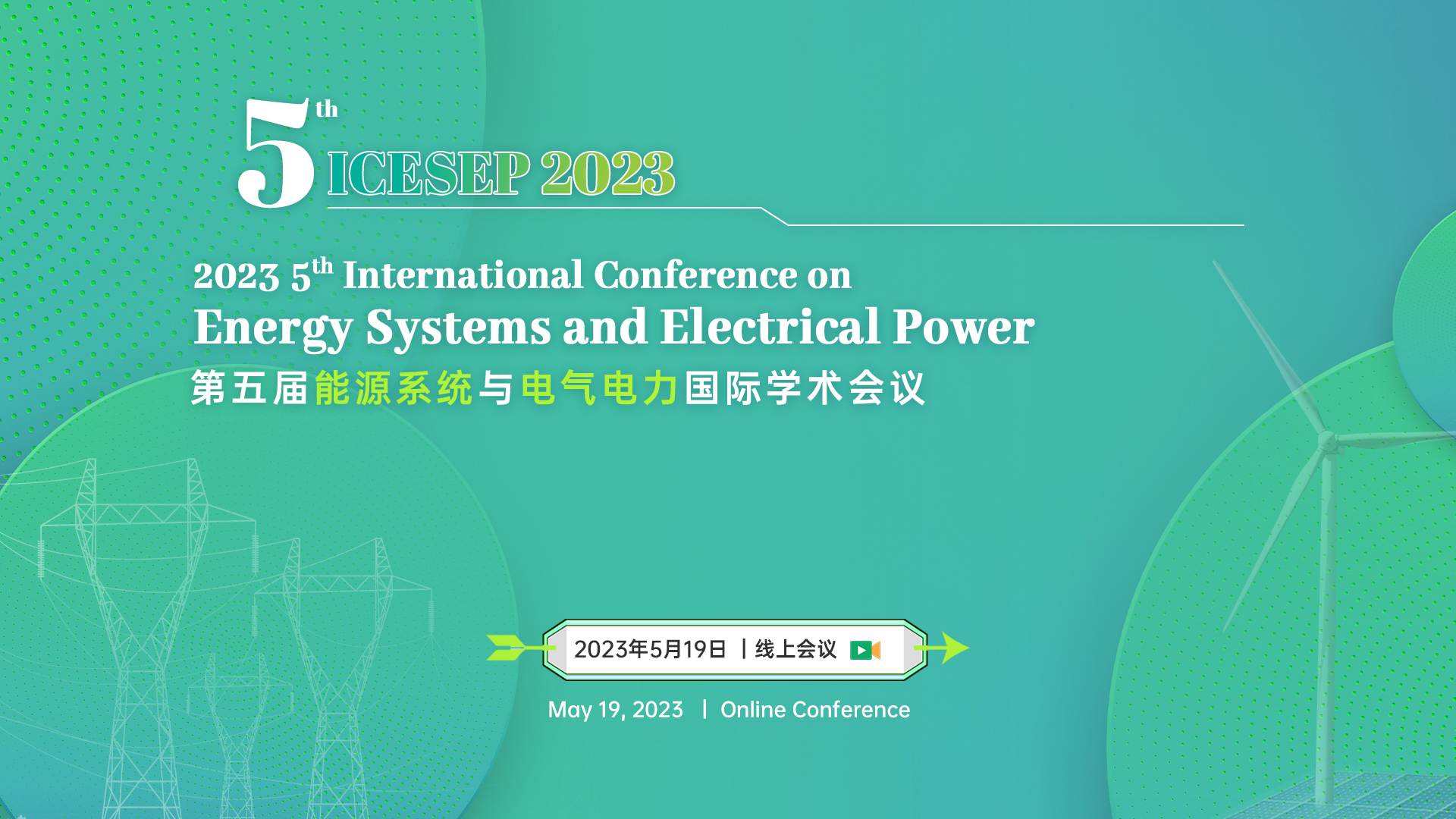 2023 5th International Conference on Energy Systems and Electrical Power(ICESEP2023) has been held online. This would have not hinder our knowledge sharing and discussion through an online meeting.

Group Photo/大合照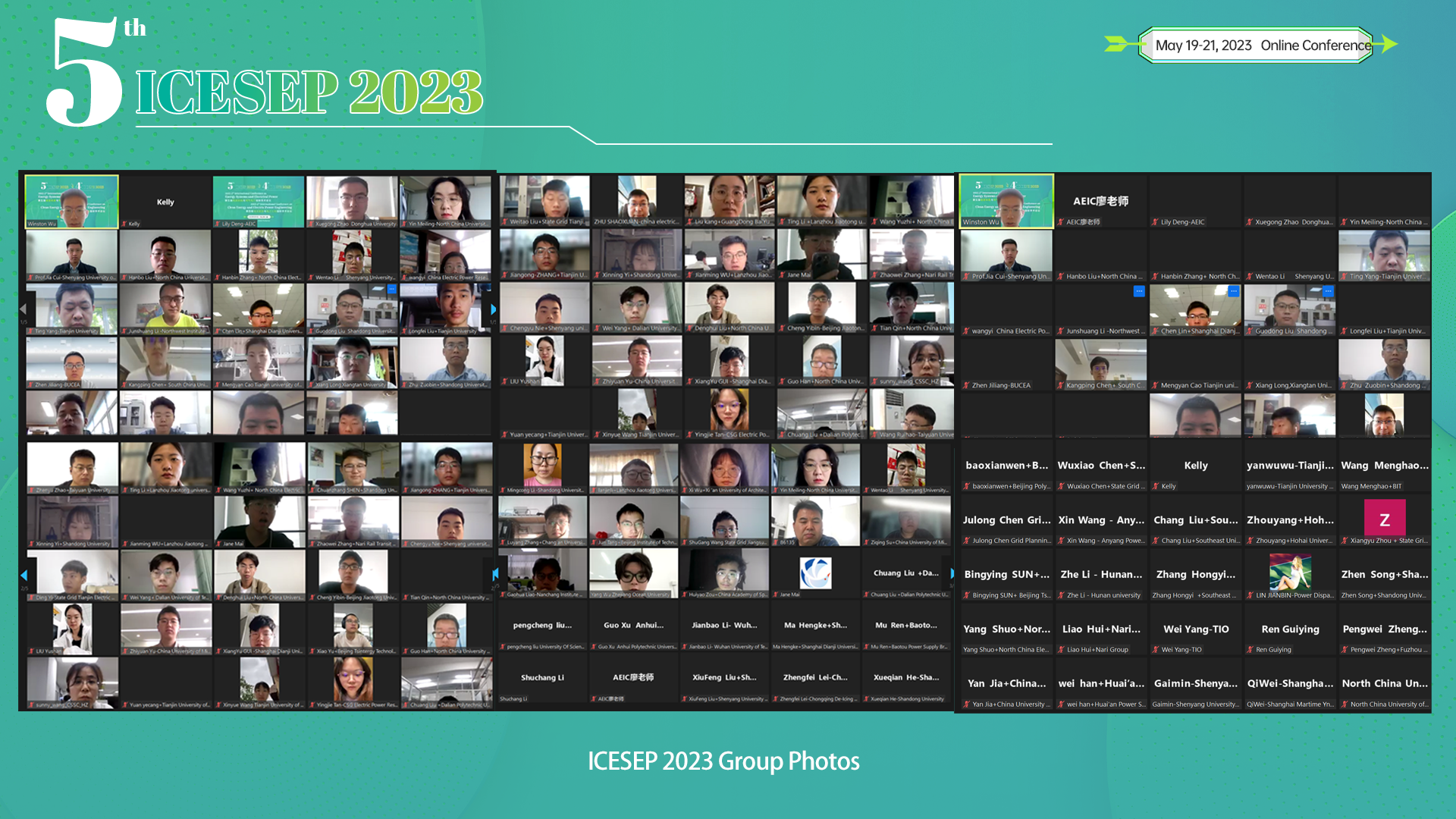 Invited Keynote Speeches/特邀主旨报告
Prof. Ting Yang, Tianjin University, China(杨挺,教授,天津大学,中国)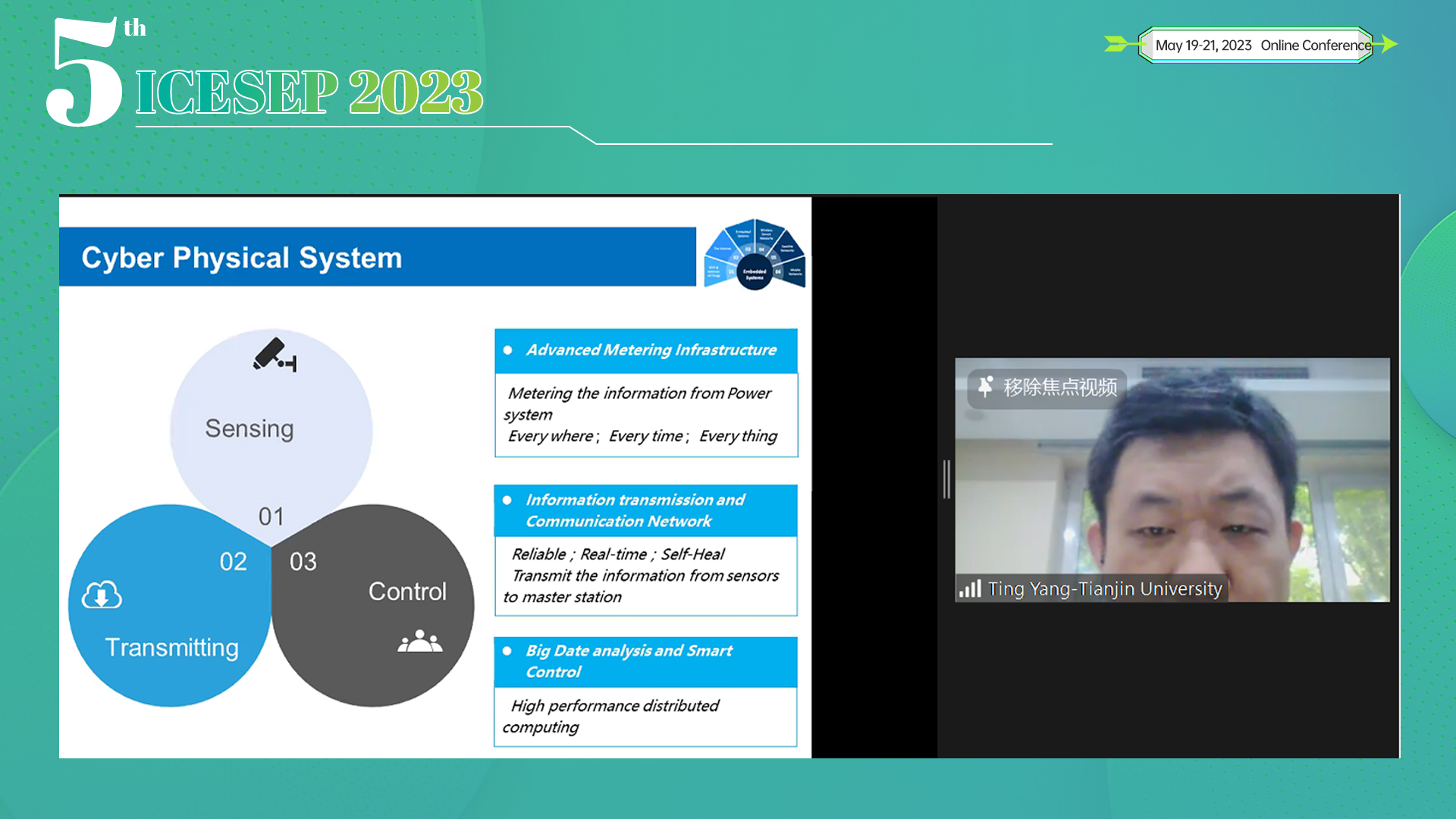 Title: Technology of Cyber Physics System and Application in Energy Systems
Prof. Behnam Mohammadi-Ivatloo, University of Tabriz, Iran(Behnam Mohammadi-Ivatloo,教授,大不里士大学,伊朗)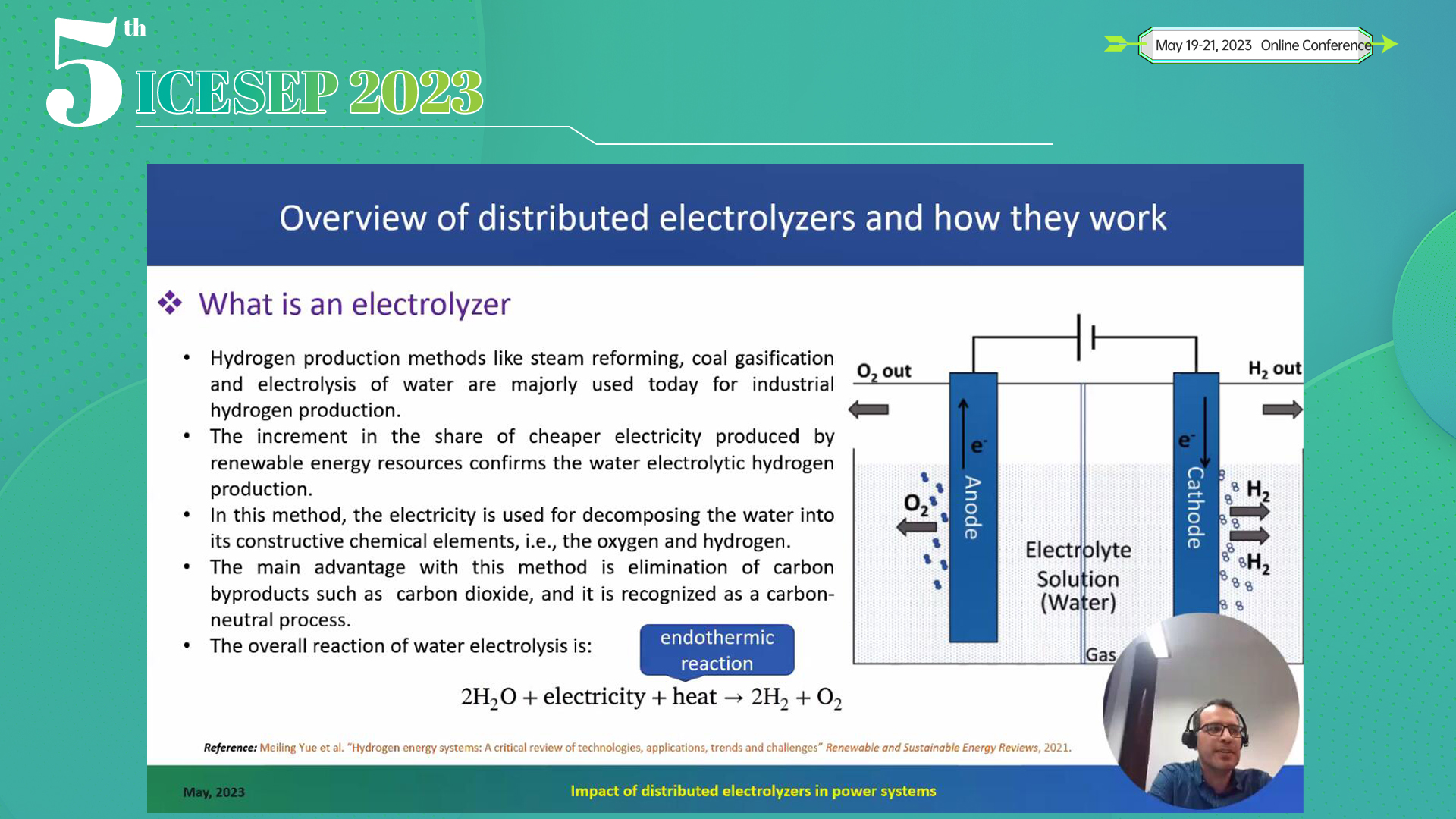 Title: Impact of Distributed Electrolyzers in Power Systems
Prof. Haidar Samet, Shiraz University, Iran(Haidar Samet,教授,设拉子大学,伊朗)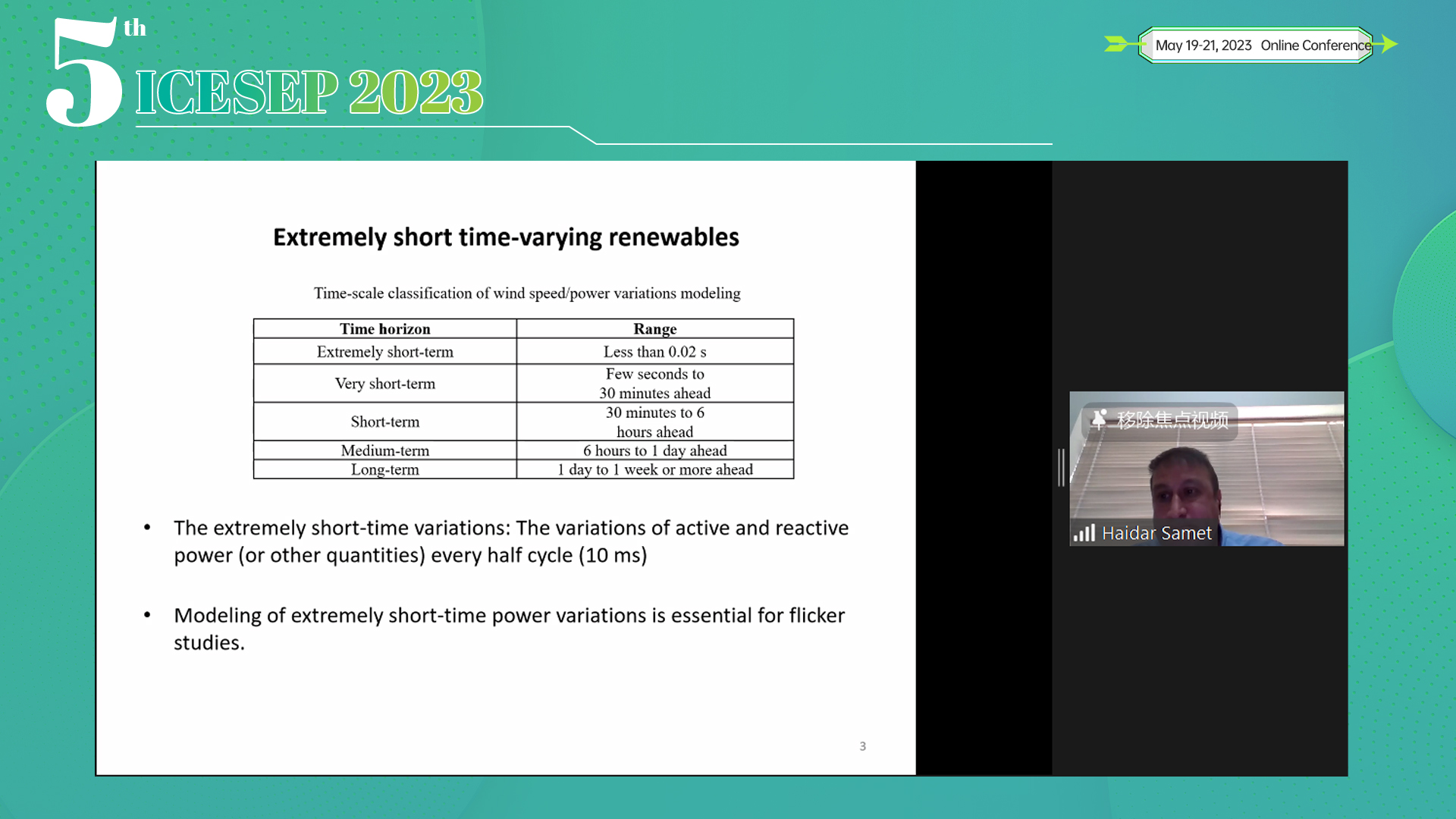 Title: The Time-varying Power System

Prof. Ghanim Putrus, Northumbria University, UK(Ghanim Putrus,教授,诺桑比亚大学,英国)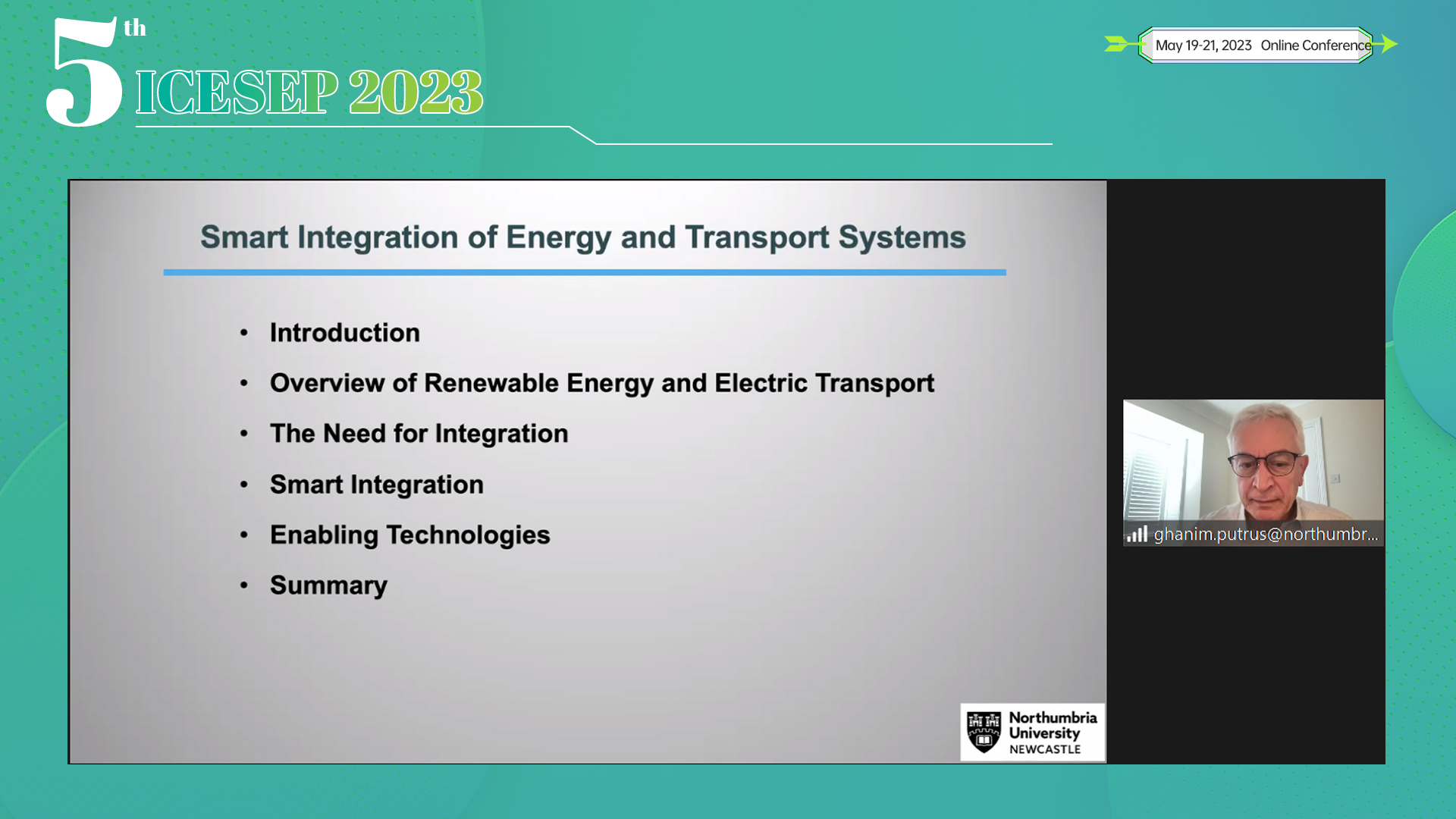 Title: Smart Integration of Energy and Transport Systems
Best Presenters 口头汇报


The conference set up the best presenters, in which multitudes of young scholars participatedbest presenter appraisal. After expert evaluation by the organizing committee, three young scholars won the honor of best presenters at the conference.

Zuobin Zhu
Shandong University of technology


Xueqian He
Shandong University


Hanbo Liu
North China University of Science and Technology