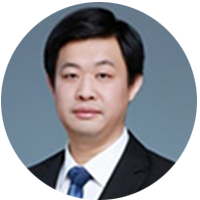 Prof. Ting Yang, Tianjin University, China
Prof. Ting Yang, doctoral supervisor, is a discipline leader in the School of Electrical and Information Engineering, Tianjin University. He is the deputy director of the national "distributed energy and micro grid" international science and technology cooperation base and the deputy director of Tianjin "Energy Internet" International Joint Research Center. As the largest contributor, he has won two provincial and departmental science and technology progress awards and some enterprise science and technology progress awards. He has published more than 100 SCI/EI papers, 4 monographs and 2 international invention patents in top academic journals in China and abroad. He has served as the session chair of several IEEE international conferences. He also served as the editor in chief or member of the Editorial Committee of several SCI journals. He is the special editor in chief of "Application of artificial intelligence in power system and energy Internet"(which won him the "Outstanding Special Editor Award" in 2018) of "Journal of Power System Automation", and the special editor in chief of "Ubiquitous Power Internet of Things (UPIOT)" of "Journal of Power Construction". He is now the deputy director of circuit and system branch of China Electronics Society, the national director of sensor sub committee of China Instrumentation Society and a member of the theoretical electrician special committee of China Electrical Engineering Society.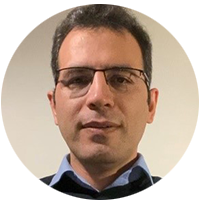 Prof. Behnam Mohammadi-Ivatloo, University of Tabriz, Iran
Dr. Behnam Mohammadi-Ivatloo, PhD, is a Professor at the University of Tabriz, Tabriz, Iran, where he is the head of the Smart Energy Systems Lab. He has also research experience at Aalborg University, Aalborg, Denmark and the Institute for Sustainable Energy, Environment and Economy, University of Calgary, Canada. He obtained his MSc and PhD degrees in electrical engineering from the Sharif University of Technology, Tehran, Iran. He has a mix of high-level experience in research, teaching, administration and voluntary jobs at the national and international levels. He was PI or CO-PI in 20 externally funded research projects. He is a Senior Member of IEEE since 2017 and a Member of the Governing Board of Iran Energy Association since 2013, where he was elected as President in 2019. He is included in 2018-2021 Thomson Reuters'list of the top 1% most cited researchers. His main areas of interest are integrated energy systems, renewable energies, energy storage systems, microgrid systems, and smart grids.